Is IPL Hair Removal Permanent? How Long Does IPL Hair Removal Last?
Intense Pulsed Light (IPL) hair removal treatment is the best method for hair removal. Many people make great candidates for amazing, long-term results. In fact, it is proven as the longest lasting removal method over many other options. Another outstanding benefit is that it can be used to treat hair on any part of the body. You can visit a clinic or get IPL Hair Removal at home with the RoseskinCo IPL Hair Removal Handset device, which is compact and handheld for precision results without the hassle. Still, many pose the question: is IPL Hair Removal permanent?
People will try almost anything to find a permanent hair removal treatment, but most commonly opt for tweezing, shaving, or waxing. These choices are often time-consuming and even lead to pain or injury. The best substitute to all that hassle remains the advanced hair removal technique of IPL Hair Removal. While it comes with a higher upfront cost, it is worth the investment when equated to the long-term costs and ineffectiveness of other methods.
Performing adequate research prior to choosing an IPL hair removal treatment will set you up for a successful ending in your hair removal journey. It is important to gain knowledge in the procedure to accurately set your expectations. IPL hair removal may have more permanent results in contrast with other methods, but these vary from person to person where genetic aspects like hair color, skin tone, medical conditions or hormonal imbalance can all influence the outcome.
Permanent Reduction in Unwanted Hair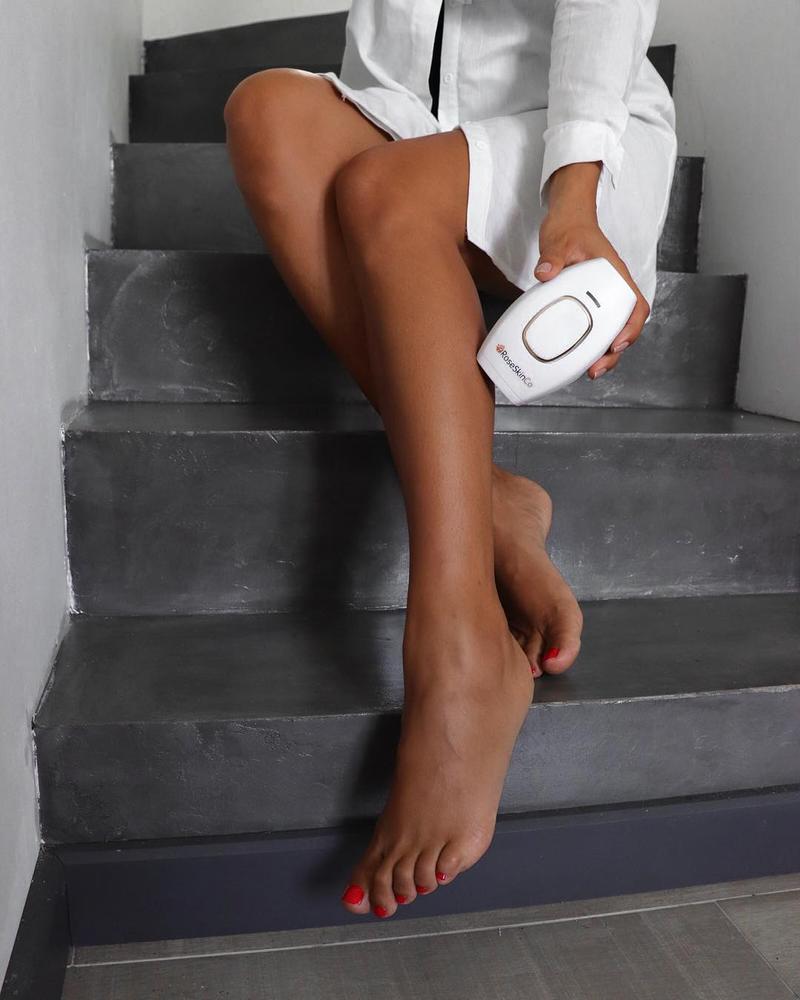 Those seeking an easy way to achieve permanent reduction in unwanted hair might consider the IPL hair removal treatment. While outcomes are effective, IPL hair removal isn't 100 percent permanent for all individuals. Unfortunately, you won't be able to determine whether your IPL hair removal is permanent after the first session. Only after the complete treatment, which takes several sessions on average, will you see the success rate of your personal outcome.
IPL hair removal treatment generally results in a 70-90 percent permanent reduction of undesirable hair on the treated zones.
The factors previously mentioned can result in a 10-30 percent chance in hair re-growth. Some individuals may reach their goal in reduction of unwanted hair sooner than others, and others may need maintenance treatments even after the initial sessions are complete.
Still, traditional hair removal methods can't compare to IPL hair removal's more effective way to remove hair permanently. Keep in mind, it doesn't promise 100 percent results, because the effectiveness of IPL hair removal depends on a person's different genetic traits that can't be controlled.
Once you are no longer running to the salon every other week for hair removal, you'll see the benefits to IPL hair removal.
How long does IPL Hair Removal last?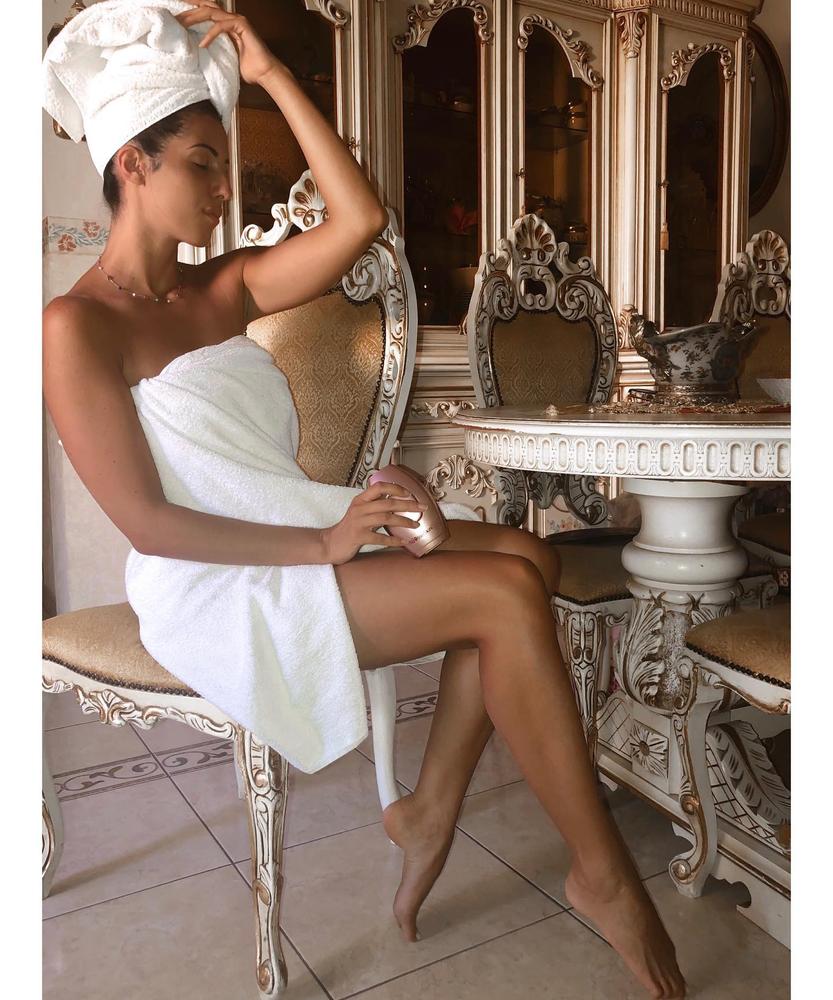 Another fear many consider regarding IPL hair removal is the longevity of results. Many ask how long will it last?
IPL hair removal treatment might not make you hair-free for life, but it does give you long-lasting results. One must realize that every person's body reacts differently to IPL hair removal treatment. Some could experience a 100 percent reduction in hair growth, while others might see only 70 to 90 percent.
The goal in permanent reduction through IPL hair removal is the complete destruction of the hair follicles. When receiving treatments where the hair follicle is only damaged, the hair can repair and re-grow. The hair re-growth rate is not fixed. Some experience regrowth in a few months or years, while others may never experience enough regrowth to require future hair removal methods.
Individual hair growth cycles will determine personal hair re-growth times.  Therefore, everyone will experience different results. Because of this reason, most people require annual maintenance to ensure that hair re-growth is eliminated. This gives you perfectly smooth and hair-free skin.
IPL Hair Removal Pros and Cons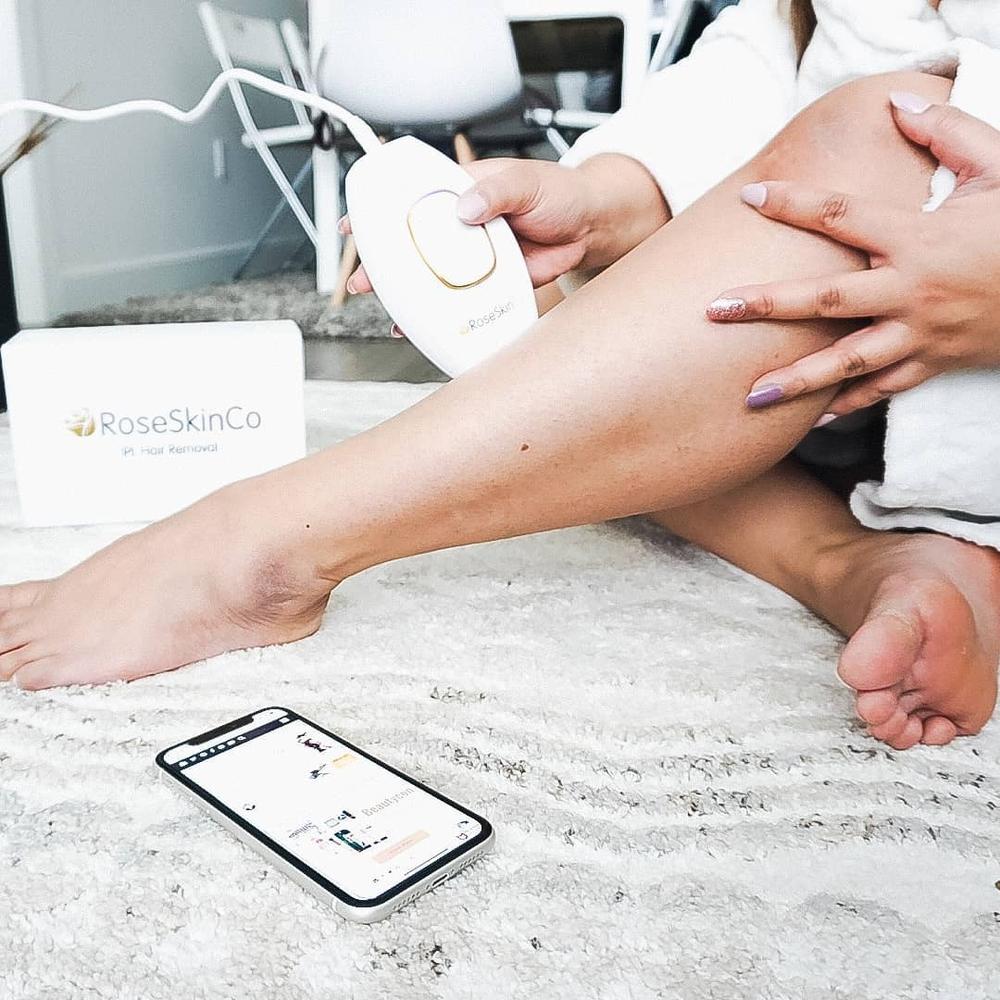 IPL hair removal treatment might not be the right choice for everyone. To find out whether IPL hair removal treatment is right for you, it is important to consider the negatives and positives.
Pros:
Permanent Hair Removal
The best thing about IPL hair removal treatment is that you'll notice results after just 4 to 6 sessions. IPL hair removal treatment assists in maintaining permanent reduction of up to 90 percent of unwanted hair. Sine the results are also long-lasting, you won't have to worry about plucking, shaving, or waxing your unwanted hair anymore. Instead, you can enjoy smooth, hair-free beautiful skin.
It's Fast
Plucking, shaving, and waxing are all time-consuming and often messy methods of hair removal. Hard-to-reach areas also present a challenge in achieving desired results, leaving you unhappy with your efforts. However, IPL hair removal treatment is a quick method with effective outcomes. At most, it only takes 10-15 minutes dependant upon which area is receiving the treatment. Because the sessions aren't long, you can easily manage squeezing in a visit to the clinic.
Pain-free and Safe
The most reassuring aspect of IPL hair removal is the safety provided while undergoing the procedures. In fact, it is one of the safest and most painless practices when the IPL hair removal process is carried out following the strict guidelines precautions for safety and protection. The method is very gentle and quick, ending in long-lasting results.
At-home treatments available
IPL hair removal technology has now advanced to provide at-home IPL hair removal handsets, like the The RoseSkinCo IPL Laser Hair Removal Handset, to avoid a trip to the clinic altogether. When using the at-home IPL hair removal handsets, you may not achieve the same quality of results as receiving treatment at the clinic. Still, these are the most convenient and effective devices to get rid of unwanted hair right at the convenience of your home.
Cons:
It is Expensive
The cost of IPL hair removal is the biggest downfall of the treatment option. Sine the hair removal process occurs in several clinic sessions, the cost from start to finish can be out of reach for some.
The Hair can Re-grow
IPL hair removal does not guarantee you'll be 100 percent hair free. The factors discussed earlier can impact your individual results. While there is still a chance of hair re-growth, you'll achieve better long-term results than with traditional hair removal methods.
Requires Numerous Visits
If you choose the IPL hair removal technique, you'll visit the salon frequently until your treatment is complete. Though, you won't have to visit as frequently as you would have to pluck, shave, or wax. It can take several sessions in numerous visits for smooth and hair-free skin. Due to hair re-growth, you may also require annual maintenance visits to eliminate every chance for hair re-growth. 
It May Not Be for Everyone
Even though most people desire hair-free, smooth skin, IPL removal isn't for everyone. Though the technology is advancing to offer more treatment options, like ones for those with very light hair color and ones for those with much darker skin tones, IPL hair removal still might not work.
IPL hair removal treatment is an investment. It requires patience and several sessions to see the desired results. Although the outcomes are effective and long-lasting, you must be committed to making visits to the clinic to see progress. If you can't see yourself spending most of your budget on this option, then a better choice might be to invest in an at-home IPL hair removal device.
BEST At-Home IPL Hair Removal Device That Works
Costs of sessions varies at different clinics, making professional IPL hair removal treatment less budget-friendly for most. Wanting lower costs, many choose the alternative to professional IPL hair removal by selecting an at-home IPL hair removal handset.
The best at-home IPL hair removal device is The RoseSkinCo IPL Laser Hair Removal Handset. This handheld option brings the convenience and effectivity of Intense Pulsed Light (IPL) treatment right to your home. Like similar treatments received in the clinic, it uses broad-spectrum light to target undesirable hair.
RoseSkinCo IPL Laser Hair Removal Handset is compact and discreet, while providing enough power to get the job done. This tool removes unwanted hair in a fast and efficient way. The small and circular design allows easy and secure handling. An excellent grip on the device makes it suitable for all-over treatment.
It is convenient and simple to use. The RoseSkinCo IPL Laser Hair Removal Handset glides over the skin, making it less painful and accurate in reaching the correct treatment area. It stores 300,000 pulses, which means it will last for years of continuous use. Because it utilizes IPL technology, it is suitable for ALL hair colors and skin types.
The overall experience is painless, safe, and effective in the removal of unwanted hair. There is only a one-time investment with the purchase of this device, giving you the reassurance and convenience of lasting results from the comfort of your home.
When comparing the costs between in-office visits and investing in the RoseSkinCo IPL Laser Hair Removal Handset, you'll find the RoseSkinCo IPL Laser Hair Removal Handset is more attractive in giving you great results at a lower cost. There's no more hassle of making appointments, going to the clinic, or worrying about hair regrowth over the holidays when you can't make it in. Get smooth, hair-free skin from the comfort and convenience of your home, where you can enjoy your beautiful hair-free skin.