Summer Skin Ready: Lumi 15% OFF + FREE SHIPPING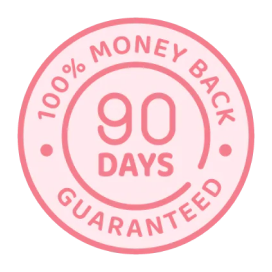 Freya
Precision Eyebrow Hair Trimmer
Nobody's perfect, but your eyebrows can be.
Ditch the waxing, threading, and plucking and get perfect brows from the comfort of your home. The Freya Precision Eyebrow Hair Trimmer is a rechargeable electric pen tool that gives a close, precise, clean eyebrow trim while minimizing skin irritation and discomfort. 
As scary as touching your own brows can be, Freya's a beginner-friendly easy-to-control trimmer that targets very small areas and minimizes the chances of accidentally shaving too much off and looking surprised for weeks. So say bye to your brow lady – you've got this!
What's included?

Freya Eyebrow Trimmer
USB cable
Satisfaction Guaranteed

We offer 90-day returns and a 1-year warranty on all Freya purchases. So go ahead – try it out, see how it works for you, and if you're dissatisfied for any reason we'll refund you in full.
How to Use

Remove the cap and switch the device on. For best results, make sure the surface is clean and dry (with no creams, serums, makeup, or any other topical products) before use. Then, pull back on the skin near the eyebrow and gently move the head in small circular motions.

Clean the device after each use by twisting off the tip of the pen and using the small brush to dust off any excess hair.

Use the Freya Precision Eyebrow Hair Trimmer once or twice a week to help maintain your beautiful brows.
Meet Freya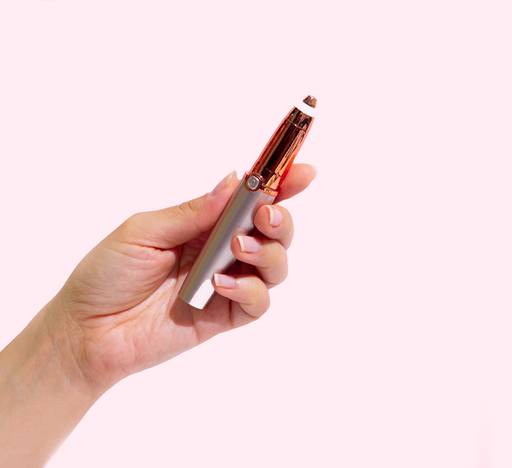 Small, lightweight design
Freya's petite size allows for ultimate precision and convenience – throw her into your bag for touch-ups on-the-go.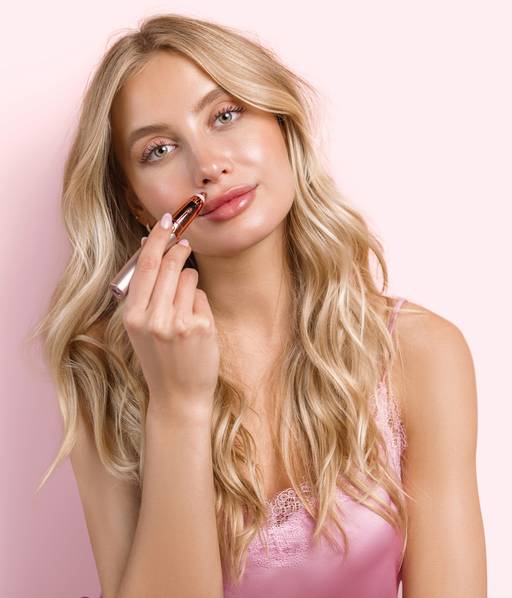 Suitable for use on eyebrows, lip hair, nose hair, and hand hair
Eyebrows aren't all Freya's good at – use it for a quick trim on any small areas with unwanted hair.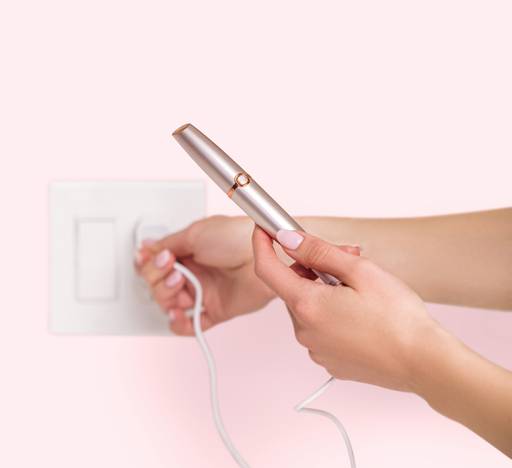 Cordless and USB rechargeable
No batteries or cords to worry about, so you can concentrate on achieving the perfect shape.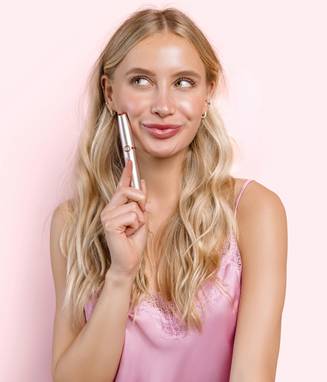 Benefits
Your new brow routine
Gorgeous brows
Is she a model, or does she just have perfect eyebrows? In your case, at least one of those will be true.
Pain-free shaping
Breaking news: beauty is no longer pain. No more eye-watering plucking, threading, or waxing.
Beginner-friendly
Touching your brows can be scary. Freya's an easy-to-use, ultra-precise pen tool that minimizes the chance of shaving too much off.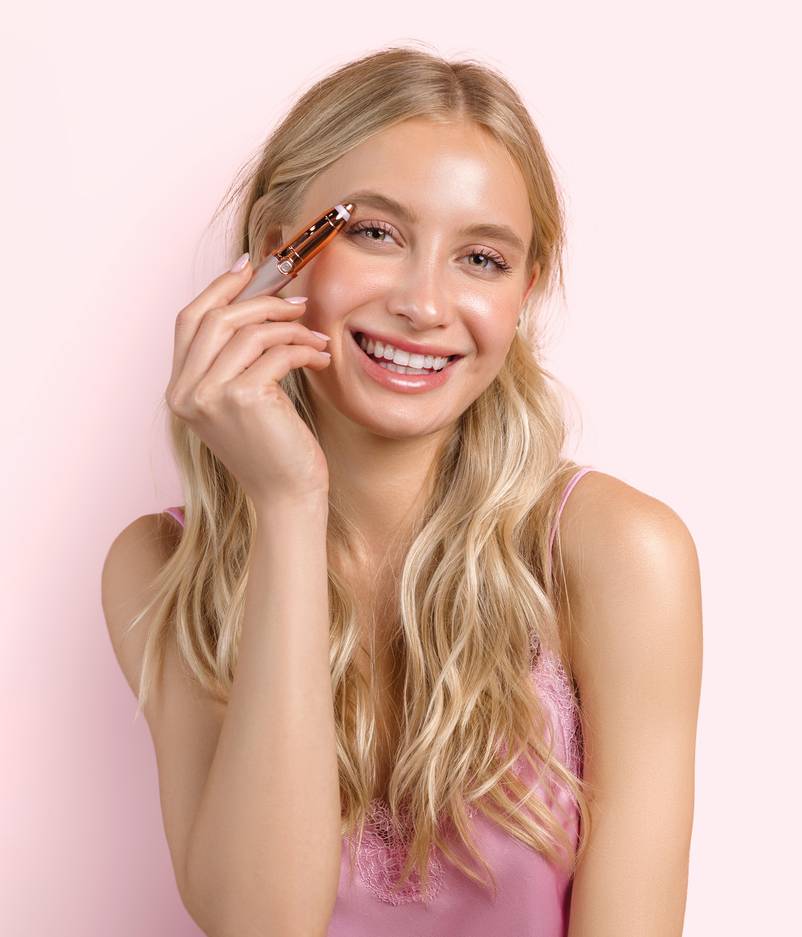 How does it work?

The Freya Precision Eyebrow Hair Trimmer is an electric pen tool made out of sharp stainless steel. It gives a close, precise, and clean trim that minimizes skin irritation and discomfort.
Does it work for sensitive skin?

Yes! Freya is suitable for all skin types, including sensitive skin.
Is Freya just for brows?

Nope! The Freya Eyebrow Hair Trimmer also works on upper lip hair, nose hair, and hand hair.
Glowing skin, glowing reviews
Hear from Freya users
KEEP SHOPPING
Ooh, have you seen this?
Welcome to RoseSkinCo.
We noticed you're in . Would you like to see our store? Would you like to see our International store?