4D Shaver
Sale price Price $39.99 USD Regular price
Achieve your closest, most comfortable shave with the RoseSkinCo™ 4D Easy Shave. This electric razor is equipped with five dynamic heads that rotate and remove hair from every angle. Grab the ergonomic handle to shave anywhere on your body with a comfortable grip and total control. Unlike other razors, the 4 D Easy Shave can be used to shave your legs, armpits, arms, bikini, and face.
Experience Your Easiest Shave Ever.
Four rotating blades angle inward for complete coverage, so you won't ever miss a spot! These shaving heads flex and bend to glide effortlessly across your skin and around curves. Shave with confidence and eliminate nicks, scrapes, or razor burn. This two-in-one device also includes a pop-up trimmer for precise touchups, so you can easily remove long hairs.
Plug in the rechargeable battery and shave for up to 30 days on a single charge. Plus, the shaver is completely waterproof, so it's safe to use in the bathtub or shower. Enjoy smooth, soft skin with a closer shave than ever before.
The 4D Easy Shave electric razor is a must-have beauty tool and it's the best way to prep your skin for treatment with the RoseSkinCo™ IPL Handset.
Key Features:
Five hypoallergenic gold-plated razors
Flexible, dynamic shaving heads
Cordless and waterproof
Pop-out precision trimmer
Fully rechargeable in 5 hours
Included In Package:
1 X RoseSkinCo™ 4D Easy Shave
1 X Cleaning Brush
1 X USB Cable
1 X User Manual
Sale price Price $39.99 USD Regular price
Customer Reviews
Write a Review
Ask a Question
Filter Reviews:
legs
hair
skin
shave
razor
cuts
areas
RoseSkinCo
design
fact
07/04/2021
Behzad S.

Germany
I recommend this product
Sehr gut
Immer verfügbar und funktionsfähig .
05/19/2021
Hila S.

Israel
I recommend this product
Easy to use!
Easy to use, fast and gets anywhere
Hi Hila, Thank you for this!
05/12/2021
Robbyn H.

Canada
I recommend this product
Good unit
Works well but not sure about blade replacements.
Hello Robbyn, So glad to know this! Thank you for your feedback. The blades need no replacements or refills!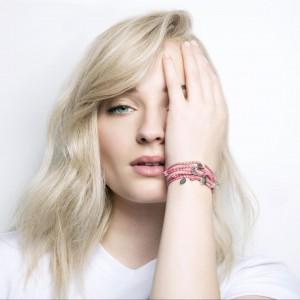 BM
05/08/2021
Beatriz M.

Ireland
I recommend this product
Quick and efficient
The 4D shaver is the perfect match with the IPL Hair Removal Handset. It's easy to use and I shaved my legs in literally 2 minutes, no water, no shower. I just wish the manual come with more details, specially explaining with more details how to remove the heads to clean the hair.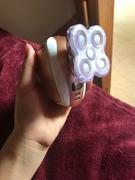 Hello Beatriz, Thank you for your feedback! We're glad that you are happy with your 4D Shaver! We'll be sure to take note of your feedback regarding the manual. If it helps, there are youtube tutorials on how you can remove the heads of the shaver. You may also email us at info@roseskinco.com so we can assist you.
04/11/2021
Taylor R.

United States
I recommend this product
Where has this been my whole life?!
Easy to use, aesthetic, actually works, and could not be more time saving! GET THIS
Hey Taylor!! We're super happy you found our product! Hooray, for a hassle-free shaving experience! ❤️
04/09/2021
Rayan T.

Switzerland
I recommend this product
Quick and efficient
I loved how efficient it was. Cuts the hair very close to the skin. It's not suitable for underarm as it pinches the skin in these area and the brush provided doesn't do a goos job cleaning the hair out of it that's the only reason why i gave it a 4. But else i love how quickly you can get a close shave. Would definitely recommend this to everyone.
Hello Rayan, Thank you for your feedback! We're happy that you find our product quick and efficient. We're sorry it made you uncomfortable in your underarm area. But generally, it should not feel that way. We suggest you spread your arms up so the shaver can lay flat against your skin. Should you need our help regarding this, please email us at info@roseskinco.com.
03/25/2021
Sarah-Louise

Australia
I recommend this product
Amazing on thick dark hair
Very pleasantly surprised by this purchase. I've dark skin and dark hair and what I didn't expect was for the product to work REALLY well as a dry shaver. In fact, I don't even know if it's recommended to use the product this way but it's awesome. If I'm in a rush and need a close shave (particularly bikini) then this is a no brainer. Unsure why others have said it's only effective on short hair as I found it worked really well on average-sized hair (ie. a few days of regrowth but nothing major). A great accompaniment to my RoseSkinCo IPL handset! For all my lazy girls that do everything at the last minute and still want to look and feel nice – you need this!!
Hi Sarah, Thank you for your feedback! We are very glad to know that you love our 4D shaver! We love it here, too! Not only is it very effective on all types and colors of hair, but it also works faster than regular shavers, too! Plus - bye bye cuts!
02/28/2021
Sierra H.

United States
I recommend this product
Works good
I would say when I bought this I was expecting a smooth finish for my legs but unfortunately it was not the case. Also the first time I used it I cut myself and that hurt. That being said once you figure out how to open the razor to clean it as the instructions are for the wrong razor head, it is easy to clean. The battery life has a long life and it can be used for dry shaving or in the shower. I want to use the IPL as this should help get a smooth finish I want which will be nice. The razor head does seem flimsy and I worry I might break it if I push down too hard. Otherwise it works nice for short hair, I don't get razor burn almost anymore and is a good product.
02/22/2021
Nawaar R.

South Africa
I recommend this product
Works okay
I want to start with what is not so great. The product works within a normal range, for example, it is only effective on short hairs. You can by no means use it on longer hair. The components also feels a bit flimsy, and look like they could break easily. Also, as a general razor, it doesn't give a very smooth finish. The plusses: It works for cutting hair short, but doesn't give a smooth finish, so it is ideal to use with the IPL. I definitely recommend it in conjunction with the IPL.The little trimmer makes it easy to do your face before IPL. The whole unit is an absolute breeze to clean. The battery lasts quite long and the design makes it easy to hold and use.
02/13/2021
Krystiggy

United States
Not bad
Razor is not bad. Be aware they aren't kidding about the shipping delays. Took almost a month to get it.