Click Photo For More Images
RoseSkinCo™ Petal
Sale price Price $34.99 USD Regular price $89.99 USD
Free Shipping Worldwide
ALMOST SOLD OUT!
57% OFF SALE NOW 
Facial Cleansing Brush & Firming Massager
Petal is the ultimate addition to your skincare routine. It is specifically designed to give you a spa-like treatment right at home. One use will have your skin glowing!
Experience your deepest clean ever.
Ultrasonic Technology in combination with ultra-soft clinical grade silicone blasts your pores and removes 99% of dirt, oil, make-up residue, dead skin in under two minutes.
Petal increases blood flow to your face allowing breakouts to heal faster, your skin to tighten, leaving you with soft glowing skin.
How Does It Work?
Ultrasonic Power - Get your deepest clean with 6500 Ultrasonic pulsations per minute cleaning out your pores to remove 99% of dirt, oil, make-up residue, dead skin and more.
Massaging Function - Petal's massaging helps bring oxygen to your skin's blood vessels, increasing collagen production, for a healthy & natural glow. This firms your skin which helps reduce lines and fights wrinkles.
Designed For Comfort
Ultrasoft Touchpoints - Petal uses the softest possible grade of silicone for a soft and gentle touch. Allowing you to get a deep clean without irritation.
Curved Design - Designed to provide the utmost comfort and efficiency when used. Petal has a curved design that is shaped for your comfort.
Fully Waterproof - Petal has a waterproof grade of IPX5 meaning you can even take it into the shower with you without worrying about it getting ruined!
Why Is Petal Better?
Resistant To Bacteria - Petal's clinical-grade silicone is naturally resistant to bacteria. This makes it 35x more hygienic than nylon bristle brushes. 
One Time Purchase - Petal is a one time purchase, don't worry about purchasing expensive replacement brush heads! Keep your skin beautiful for years to come.
Powerful Battery - Petal's powerful lithium-ion battery allows for up to 200 days of use on a single charge, with the ability to output 15 different levels of intensity.
Our Guarantee
Full 1 Year Warranty - If your Petal has any defects or manufacturing issues it is covered by our warranty, we will replace any Petal deemed defective within 1 year of use.
Certified For Safe Use - With FCC, CE & RoHS Certifications. You know you can trust the safety of your device. Don't risk using an uncertified device.
Your Satisfaction - Customer satisfaction is our main priority. We have over 10,000+ happy customers around the world using our products, and we will make sure you are one as well! 
Customer Reviews
Filter Reviews:
skin
face
pores
Roseskin
battery
petal
breakouts
makeup
massage
skin cells
TC
Tiffany C.
United States
I recommend this product
Petrina .
United Kingdom
I recommend this product
03/31/2020
Petal Facial Massager
Using clinical Grade silicone to help remove pollutants, make up residue, dead skin cells Rose skin co has restored my trust in ultrasonic exfoliants. Over the last two months My skin has become more plump, my open pores are less renounced and I no longer wake up with a dull complexion. There has been a slight change in texture on my cheeks (where I suffer from mild acne scarring). But the glow and firmness in my cheeks has been the biggest change. I tend to use liquid exfoliants so I love that you can use the facial massager with an anti- aging serum as a "at home spa treatment". Working it along my décolletage and cheeks bones the most. For that ultimate spa experience.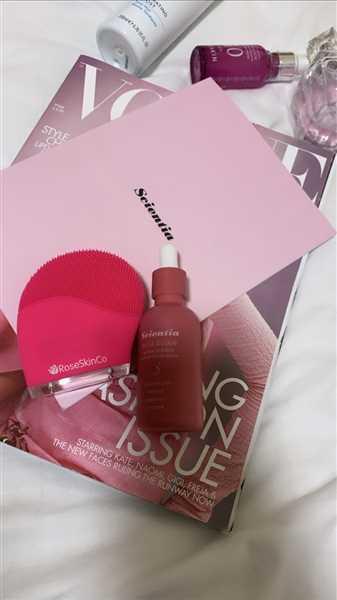 Hello Petrina, thank you for your honest feedback! Continue to enjoy our product. ❤️
Mitchel C.
Singapore
I recommend this product
03/28/2020
Highly recommended
Excellent product. My skin feel so supple and glowing. Highly recommended.
We're happy to hear this! Thank you for the review
Ella G.
United States
I recommend this product
03/22/2020
Loved this face massager
Loved it, super easy to use and it's gonna be great for traveling, the color is beautiful, long battery life, the massage waves are very gentle and effectively works on my sensitive skin☺️
Wow! Thank you for your positive feedback, we appreciate it!❤️
KP
Kulcsar P.
Romania
I recommend this product
03/17/2020
useful product
I really like this product, I use 2-3 times a week and it really helps in removing dead skin cells from my face, so the creams and oils can penetrate more deeply into the skin. Overall I am satisfied and I would recommend this product to my friends.
Thank you for your positive feedback. We hope you'd continue to enjoy your product.
Atia K.
Canada
I recommend this product
03/04/2020
Great purchase
My skin has never been smoother. I'm using minimal makeup with flawless look thanks to this product. Highly recommend it!!
Thank you for your review. We're glad to hear this!
Kayla I.
Canada
I recommend this product
12/11/2019
MY SKIN IS GLOWWWINGGGG
I LOOVVVVVE this my skin is GLOWWWWINGGG, I've been using it for 3 weeks everyday and my skin has never looked this good it is so incredible. I'm SO HAPPY I found this, I kept having breakouts and my skin looked dead now its LITERALLY GLOWING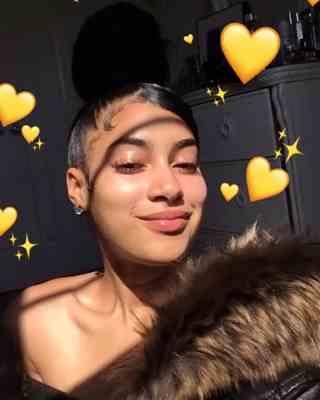 Thats amazing!! We love to hear it!!
Naomi N.
I recommend this product
10/30/2019
AMAZING
I seriously cannot think of one complaint that I have about this product. My face had completely transformed in just 3 days (3 DAYS!!) of using this. My acne scars have always made me self conscious and they are almost completely gone. My pores have shrunken down to almost nothing. After using this and a Clarasonic - trust me, the Clarasonic just cannot compare to the Petal! If you're hesitating to buy this like I was, just go for it! You will not believe what a difference it makes!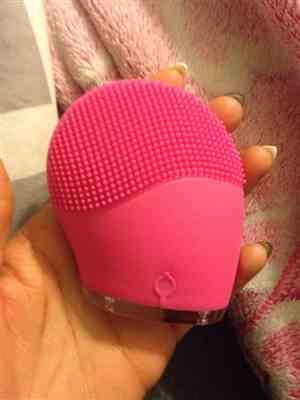 Lara S.
I recommend this product
10/25/2019
More effective and cheaper than the Foreo Luna Mini 1
Every night after I washed my face (I double cleanse with an oil-based makeup remover followed by face wash) and applied toner with a cotton pad, there was always makeup residue left on the cotton pad. This left me cringing each time, and I decided that enough was enough. In spite of using the double-cleanse method, my bare fingers were not enough to remove all traces of makeup from my face. Now - I have oily and acne-prone skin, so any preventive measures I can take to reduce clogged pores would definitely mitigate the occurrence of breakouts. Initially I tried the Clarisonic. Although it was very effective at providing a deep cleanse, the sensitive brush's bristles were still way too harsh on my sensitive skin, which caused tiny bumps everywhere on my cheeks and forehead. Then, I tried the Foreo Luna Mini 1, which did not live up to my expectations considering its high price tag (compared to the RoseSkinCo Petal, which many people claim is as good, if not better, than the Foreo Luna Mini 1). For the price, one would expect there to be more than 1 speed setting. I found out about this device from a Facebook Ad. At first I was skeptical because of how much it costs, but the high ratings convinced me to buy it. Let me tell you, do not let the affordable price tag fool you. The Petal, in my opinion, is a better option if the other contender is the Foreo Luna Mini 1. I have not tried the Luna Mini 2 so I cannot speak for its quality. Aside from being 100 bucks cheaper than the Luna Mini 1, the Petal outperforms it by a landslide. Although I don't know if I'll ever need all 15 speed settings, I do opt for higher speeds on days when I wear heavier makeup, my pores feel clogged, there is flakey skin that I want to exfoliate, or if I just feel like giving myself a face massage. After using this for the past 2 weeks, my face feels softer, brighter, cleaner, and never dry. Note that I also use a topical vitamin C powder every morning as a part of my skincare routine. At the end of the day, I no longer see makeup residue after I tone my face with a cotton pad and my acne has become less severe (they go away on their own quicker, too). This device does give a deep cleanse, but I did not experience any transient breakouts after initial use of it, which I was really afraid of when I tried the Clarisonic. I believe this tool has some other benefits such as stimulating collagen production and improving blood circulation, so in the next several months I hope to see more improvements to the texture and hyperpigmentation on my face.
Donna T.
I recommend this product
10/16/2019
WOW
I bought the Petal two years ago because I wanted the Foreo but I didn't want to pay the 140 dollars. I always wanted a spin brush but I really started to research and the Foreo seemed like the perfect fit, it was rechargeable, no buying removable heads, and it was more sanitary, but still the price though. I found this option and boy was I glad, it even seemed better than the Foreo because of the speed levels and the cover for the outlet. I took the chance and hoped it worked, I wanted to see if maybe this could convince me to spend the almost 150 dollars on the name brand one. Nope, it didn't, it convinced me to keep my money. I love this thing so much that I won't even think of the Foreo anymore. I've had it two years already and I still love it and use it twice every day. The only thing is it is starting to lose charge faster but I mean it's been two years. I will end up buying a new one when it eventually gives out but it is still going so who knows how long that will be.