Smooth Skin Bundle (OG IPL + Freya)
Sale price Price Regular price $157.95 $139.95
Restocking on January 12th
We're dreaming of a hair-free holiday season 
Give the gift of effortless hair removal skin with our Smooth Skin Bundle featuring:
Our best-selling IPL laser hair removal handset 
Freya – a precision eyebrow hair trimmer
IPL Laser Hair Removal Handset
Zap away your unwanted hair and stop any hair growth in its tracks with the official RoseSkinCo IPL hair removal handset.
Designed to deliver long-term hair removal with noticeable results in just 3 weeks, full-body treatments are done in 30 minutes, just once per week.
Freya Precision Eyebrow Hair Trimmer
A portable electric eyebrow trimmer to keep your brows perfectly shaped and maintained. Freya is our precision eyebrow hair trimmer, designed to be a quick, pain-free alternative to tweezing and threading. Its sharp stainless-steel trimmer gives your brows and facial hair a clean trim in a matter of seconds. The lightweight and pen shape also allows for you to have total control of your eyebrow hair removal to minimize the chances of mistakes.  
Hair removal from brow to toe
The IPL Handset and Eyebrow trimmer were created as easy-to-use hair removal methods to ensure that you feel happy and confident in your own skin. While the IPL device effectively removes hair permanently, Freya works as the detail girl, working best with the parts of the face that just need a quick trim and shape, like your eyebrows. Together as a pair, hair removal is all smooth sailing.  
By using cutting-edge intense pulsed light technology, the RoseSkinCo IPL handset is able to target unwanted hairs at the root and destroy them with powerful light pulses.
This slows down hair growth with each use, until hair-free. Making it an ideal solution for long-term, permanent hair removal, with noticeable results in just 4 weeks, and full results within 12 weeks.
IPL may not work as well for certain skin tones and/or hair root colors.
Check out these charts to see if IPL will work for you.
Click icons for more info
Skin Tone
Pale

Fair

Olive

Brown

Dark Brown

Very Dark
Hair Root Color
Black

Dark Brown

Brown

Light Brown

Red

Blonde

Light Blonde

Grey
Didn't work for you? Send it back for a full refund with our 100% money-back guarantee
Fabulous Benefits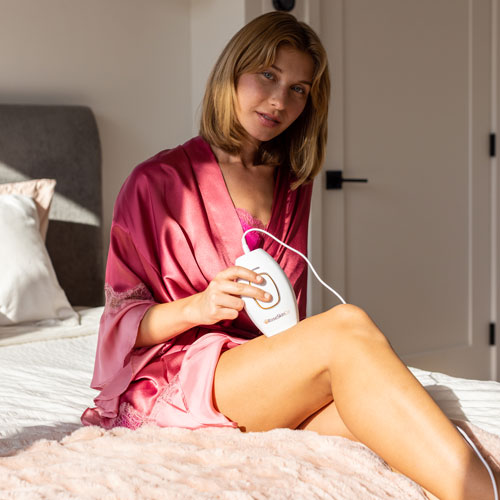 Stay Smooth, Always
Long-term hair removal right at your fingertips, enjoy silky smooth skin for good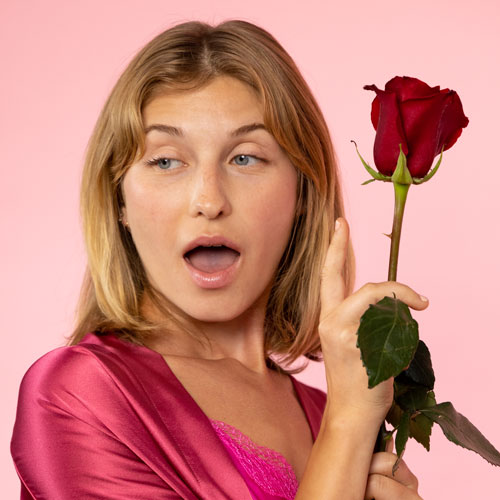 No More Ingrown Hairs
A quick zap will tackle the root of the problem (literally) and eliminate pesky ingrown hair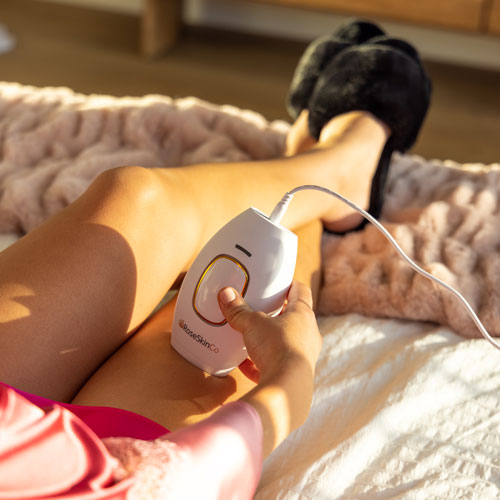 Beautiful, Soft Skin
No more bumps, no more stubble, and no more irritation, just salon-worthy smoothness
RoseSkinCo Vs Salon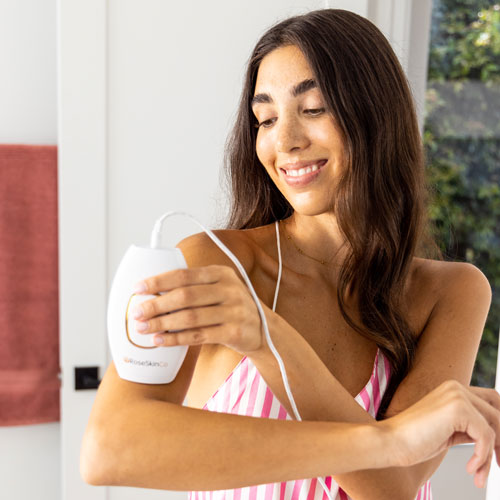 Completely Pain-Free
Control your comfort w/ 5 intensity levels & experience a much gentler treatment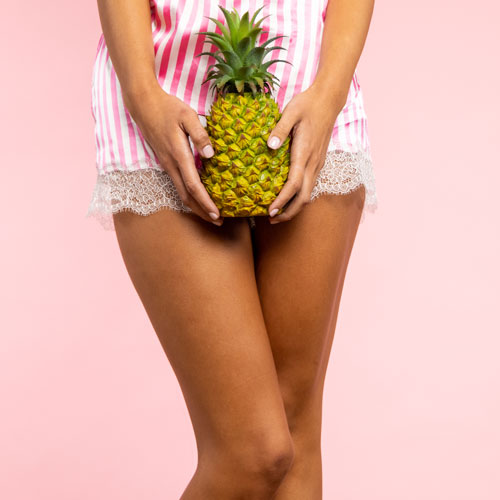 Delicate Areas? No Problem
Keep your private parts to yourself and avoid embarrassing trips to the salon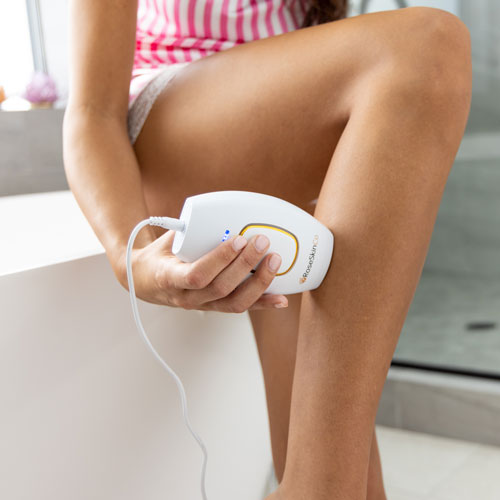 Effortless Experience
Designed for you, to be used by you, no appointments, no refills, no effort
FAQs
Yes, it is completely safe!

IPL is an extremely popular and extensively studied option for safe and effective long-term hair removal.

Your handset has been FCC, CE and RoHS certified for safe use. UV rays are filtered, ensuring you will never face any long-term complications.
Nope!

One of the biggest advantages of your IPL handset over other types of hair removal is that it is basically painless.

You also have 5 intensity levels to choose from, so you can choose whichever intensity level is most comfortable for you.
Yes, it is permanent!

Most customers notice a reduction of hair growth after just 3-4 weeks of treatments done just once per week, and complete results after 12 weeks.

Your hair will grow back slower and sparser after each treatment until eventually turning into a permanent reduction of hair growth.
Basically, everywhere!

You can use your handset all over your body, including your legs, arms, bikini area, and face!

However, if you plan to use the IPL device on your face, we recommend only using the device below the cheekbones to avoid the eyes.
Yes!

Our handset is dual voltage (110V~240V) and will work in every region in the world.

We'll also make sure to include the correct plug type for your country.
Yes, most likely!

We currently ship to the following countries:

North America: Canada, Mexico, and the United States.

Australia: Australia and New Zealand.

Africa: Morocco and South Africa

Asia: Bahrain, Hong Kong SAR, Indonesia, Israel, Japan, Kuwait, Malaysia, Oman, Philippines, Qatar, Saudi Arabia, Singapore, South Korea, Thailand, and the United Arab Emirates.

Europe: Austria, Belgium, Bulgaria, Croatia, Cyprus, Czechia, Denmark, Estonia, Finland, France, Germany, Greece, Iceland, Ireland, Isle of Man, Italy, Latvia, Luxembourg, Malta, Netherlands, Norway, Portugal, Russia, Serbia, Slovakia, Spain, Sweden, Switzerland, and the United Kingdom.

South America: Brazil and Colombia.


Our Guarantee
Not happy? Not a problem!
Your handset is fully covered by a 100% satisfaction money-back guarantee for 90 days.
Meaning, you can try it risk-free for 90 days and send it back for a full refund if you aren't totally satisfied!
We've also added on a 1 year warranty, so that if your device stops working for any reason, we'll replace it with a brand-new device for free!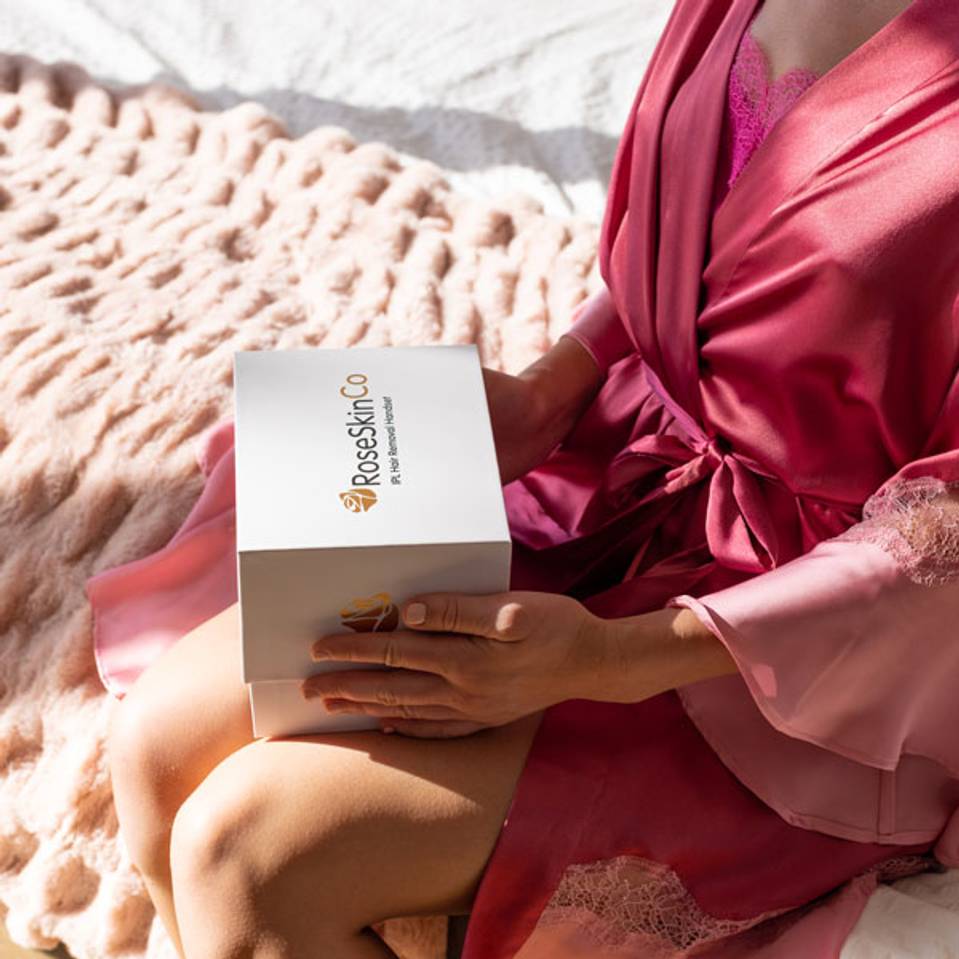 Smooth Skin Bundle (OG IPL + Freya)
Sale price Price Regular price $157.95 $139.95