Summer Skin Ready: Lumi 15% OFF + FREE SHIPPING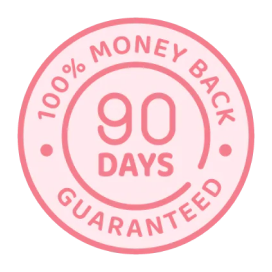 Ready, Set, Glow Bundle
Blossom Dew + Bloom Cream + Riya
Give your skincare routine a major glow-up.
Three simple steps to "You're glowing!" Cleanse, moisturize, and massage to make your skin look and feel extra dewy and healthy – both immediately and over time. Add your genuine smile and no one will be able to keep their eyes off your radiant glow.
This bundle includes:
The dewy-skin-for-everyone Blossom Dew Facial Cleanser

The ultra-softening Bloom Cream Facial Moisturizer

The mood-and-cheekbone-lifting Riya Ultrasonic Rose Quartz Roller
Blossom Dew Facial Cleanser
Turn dry, normal, or oily skin into gleamy, glowy, dewy skin with Blossom Dew Facial Cleanser. This cleanser helps your skin look firmer and brighter both instantly and over time, with the help of calming yet hardworking natural ingredients like turmeric, rose water, and aloe.
Bloom Cream Facial Moisturizer
Get soft, supple, touchable skin with the help of Bloom Cream Facial Moisturizer. Formulated to follow Blossom Dew, this moisturizer restores, hydrates, and protects delicate facial skin while fighting against signs of aging. All with the help of natural ingredients like jojoba oil, argan oil, and olea europaea fruit oil.
Riya Ultrasonic Rose Quartz Roller
Soothing, firming, lifting, cooling, sculpting, super-relaxing… what can't Riya do? After cleansing and moisturizing, follow with 5 minutes of ultrasonic massage with Riya to make your skincare go even deeper and make your glow-up that much glowier.
What's Included?

Blossom Dew Facial Cleanser
Bloom Cream Facial Moisturizer
Riya Ultrasonic Rose Quartz Roller
Shipping Details

We offer free shipping worldwide on all Perfect Duo bundle orders.
More Details
Your New Favorite Cleanser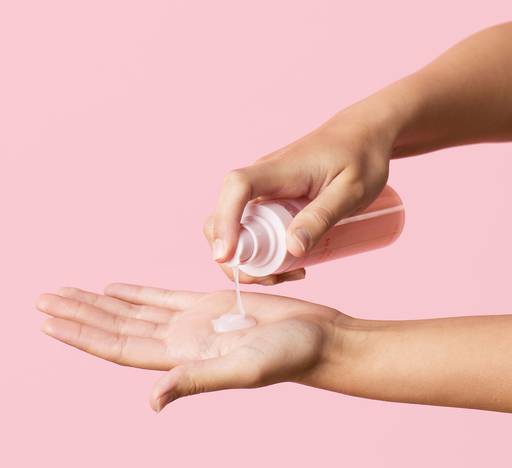 Natural ingredients for naturally gorgeous skin
Full of skin-loving ingredients, free of harmful ones. Blossom Dew is paraben-, sulfate-, and cruelty-free, packed with natural ingredients like turmeric, rose water, and aloe.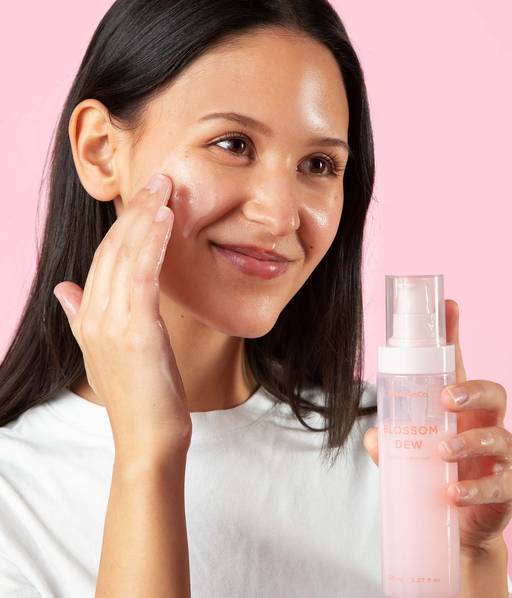 Feel amazing
You know that annoying tight, irritated feeling you get after using harsh, drying cleansers? None of that here – just that firm, clean, fresh feeling that lasts all day long.
Look amazing
Feel confident in your own clear, naturally glowy skin, even on no-makeup days.
Your New Favorite Moisturizer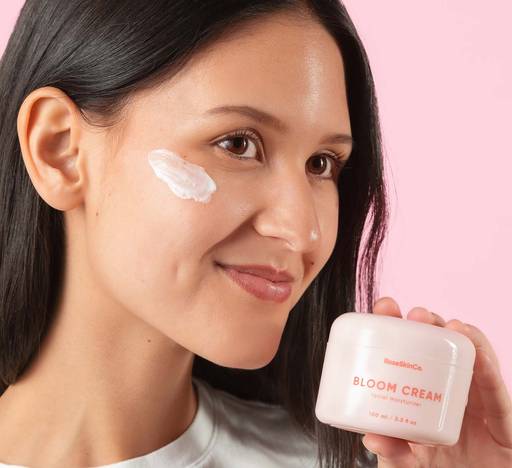 Gorgeous skin for everyone
With naturally gentle ingredients free of parabens and sulfates, Bloom Cream works for all skin – whether yours is oily, combination, ultra-sensitive, or dry.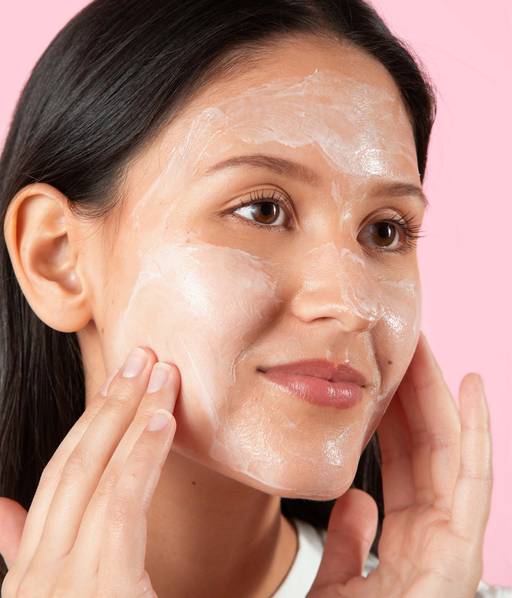 Feel super hydrated
No more dry or greasy skin – just that supple, comfortable, just-moisturized feeling that lasts all day long.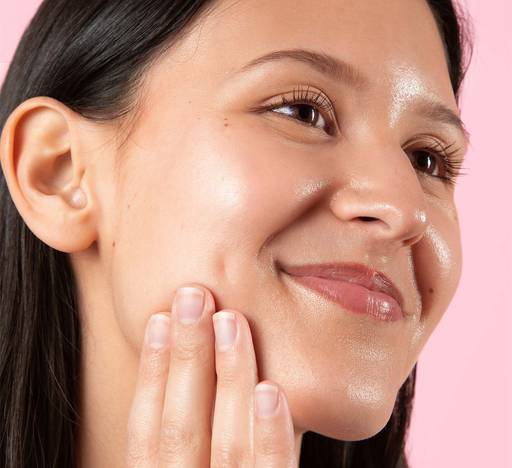 Look super hydrated
Feel beautiful in your own soft, moisturized skin – and be able to say "I woke up like this" with confidence.
Meet Riya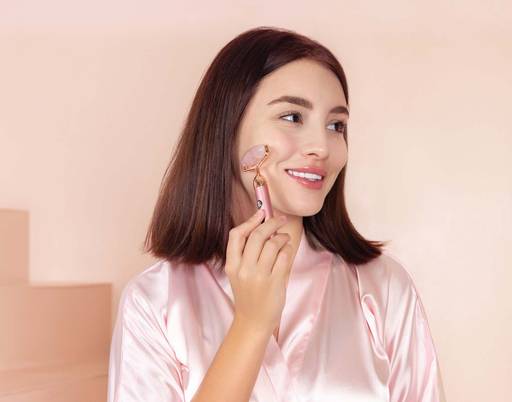 Up to 13,000 vibrations per minute, with three speed modes
Up to 13,000 vibrations per minute, with three speed modes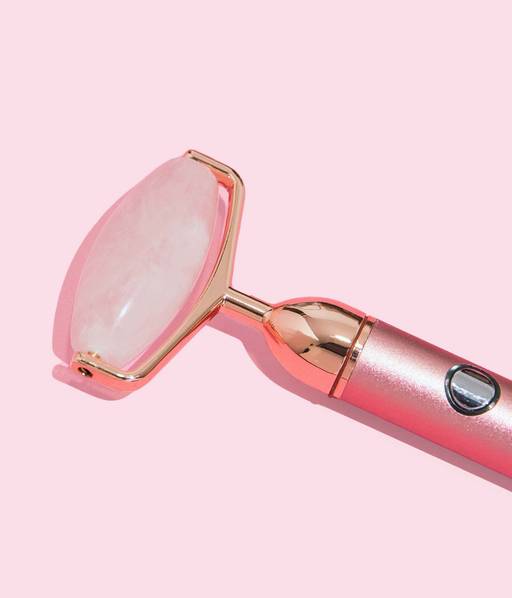 100% rose quartz roller head
Genuine rose quartz has been shown to improve overall skin tone, remove wrinkles and puffiness, eliminate toxins, and encourage the body's natural circulation and lymphatic drainage.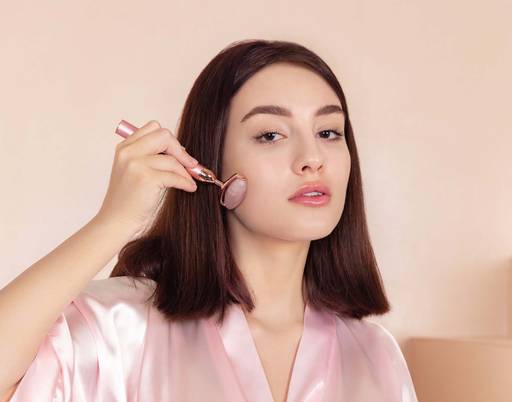 Rechargeable
No need to worry about batteries or cords – use it for weeks on a single charge.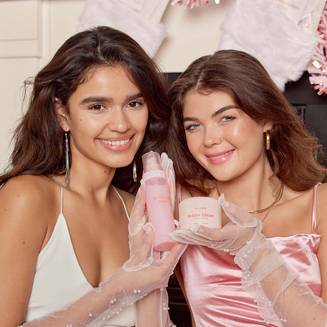 Benefits
Here's What You'll Love…
Ultra-Relaxing
Turn washing your face into an everyday ritual you look forward to, with luxurious ingredients and a rejuvenating face massage.
Soft and Dewy Skin
Dryness, tightness, and greasiness are a thing of the past. Prepare for clear, dewy, ultra-soft, fresh-faced skin you and everyone else will notice.
Get out the door fast
Streamline your skincare routine – and achieve clearer, glowier skin that'll tempt you to streamline your makeup routine, too.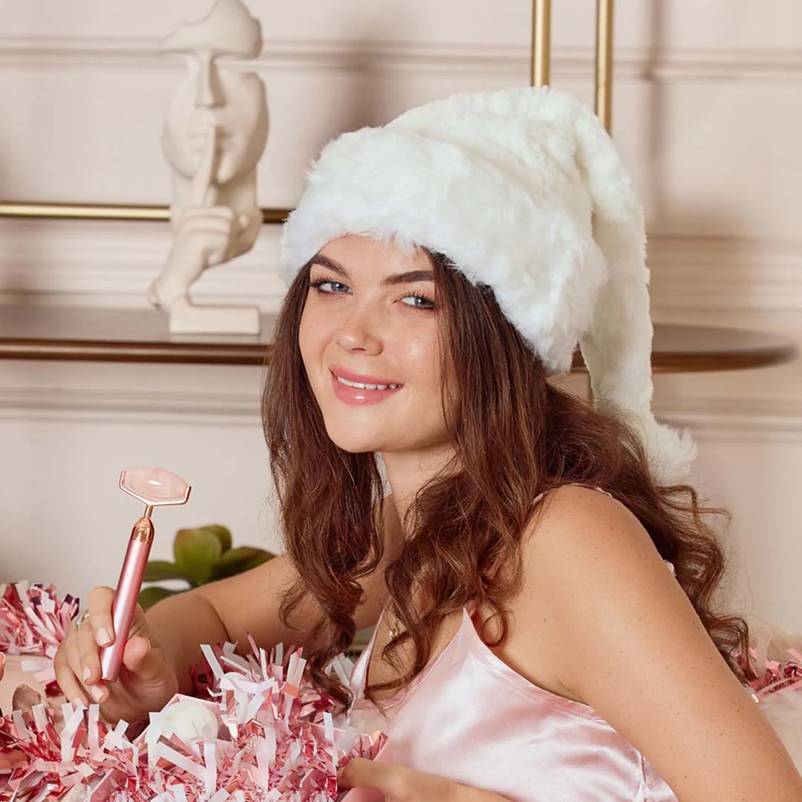 FAQ
Ready, Set, Glow Bundle Q&A
How do Blossom Dew, Bloom Cream, and Riya work together?

Like glowy magic. After removing your makeup, dispense a dime-sized amount of Blossom Dew cleanser, add water, and cleanse your face in gentle outward circles. For best results, use Petal 2 to achieve an even deeper clean. Then, right after cleansing or as the last step in your skincare routine, gently rub Bloom Cream Facial Moisturizer into your skin to lock moisture in & leave it feeling petal-soft. Finally, follow with 5 minutes of massaging with Riya for a firming, calming, sculpting effect.
Will these products work for my skin?

Yes! Both Blossom Dew Facial Cleanser and Bloom Cream Facial Moisturizer are formulated for all skin types, including normal, oily, dry, combination, and sensitive skin. They're both gentle enough to use day and night, year-round. Riya is also gentle enough for all skin types.
What are the ingredients and how will they help my skin?

Good Q! As for Blossom Dew Cleanser, turmeric increases blood flow, gives skin a healthy glow, and reduces inflammation brought on by acne and other skin conditions. Rose Water (our personal favorite) is packed with antioxidants and acts as a natural astringent to soothe the skin. Aloe is a natural, ultra-healing skin booster, keeping your skin hydrated and calming any irritation.

Bloom Cream is packed with skin-loving natural oils to hydrate and nourish the skin. Jojoba oil enhances the skin's natural restorative properties while fighting oxidative stress caused by daily exposure to pollutants and toxins. Argan oil is a natural antioxidant that helps protect against free radical damage caused by the sun and promotes a calm complexion. And Olea Europaea Oil (AKA olive oil) contains essential fatty acids that help skin retain moisture, along with antioxidant properties that fight signs of aging.

Riya is made with genuine rose quartz, which has natural cooling and sculpting properties.
Glowing skin, glowing reviews
Hear from Ready, Set, Glow Bundle users
KEEP SHOPPING
Ooh, have you seen this?
Welcome to RoseSkinCo.
We noticed you're in . Would you like to see our store? Would you like to see our International store?