VDAY: BOGO 50% OFF all beauty tools
Freya
Precision Eyebrow Hair Trimmer
Beauty doesn't always mean pain. 
Get perfectly shaped eyebrows with the Freya Precision Eyebrow Hair Trimmer, created for precise and painless eyebrow hair removal and maintenance. 
We know the literal pain of having to maintain perfectly shaped eyebrows on a regular basis. As much as plucking, waxing, threading and even shaving can help to give us a clean brow, the pain and irritation from those methods aren't always worth it. We wanted to create an eyebrow trimmer that can gently remove eyebrow hair with precision and control, while eliminating the annoyance of plucking and hair-pulling.  
The Freya Precision Eyebrow Hair Trimmer is an electric pen tool made out of sharp stainless steel which gives a close, precise and clean trim that minimizes skin irritation and discomfort. Available in either a gorgeous rose gold, the eyebrow hair removal tool is a stylish on-the-go device perfect for anyone who loves a perfectly primed set of brows. 
Benefits of using the Freya Precision Eyebrow Hair Trimmer 
Safe, painless and effective: Our electric eyebrow hair trimmer is a great alternative to tweezing and waxing and works for all skin types. Despite having sharp stainless steel precision blades, the Freya Precision Eyebrow Hair Trimmer is gentle on the face and perfect for all skin types. Using the eyebrow trimmer means there's no hair pulling, nicks, redness or irritation. 
Designed for quick and easy use: Freya is an eyebrow trimmer pen, which makes it one of the best tools for trimming unwanted eyebrow hair. The lightweight design makes it easy to use and control, and follow the contours of the skin's surface. The pen tip targets even the smallest areas of the brow, and can be used on the top, bottom and even in-between the brows. The small tip has also been specifically designed to shave the finest eyebrow hairs and minimizes the chances of accidentally shaving too much off.  
Chargeable and Portable: The small, compact and cordless design makes it easy for you to take the eyebrow trimmer everywhere you go. Just slip it into your handbag, cosmetic or travel bag and you're ready to go. The Freya Eyebrow Hair Trimmer is powered by a lithium-ion battery that can be charged with the included USB cable. This means you don't have to worry about changing batteries when it runs out of power. 
How to use the Freya Precision Eyebrow Hair Trimmer
After removing the cap and switching the device on, just pull back the skin and trim the area by gently moving the head in small circular motions. For the best results, make sure the surface is clean and dry (with no creams, serums, makeup or any other topical products) before use. 
Be sure to clean the device every time you use it by twisting off the tip of the pen and using the small brush to dust off any excess hair. We recommend that you use the Freya Precision Eyebrow Hair Trimmer once or twice a week to help maintain your beautiful brows.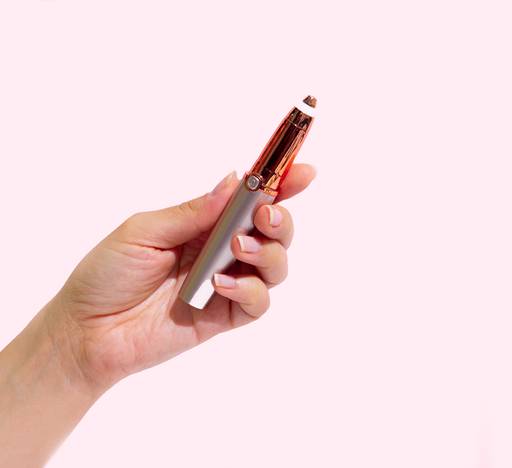 Small, lightweight design
Fits conveniently in a makeup bag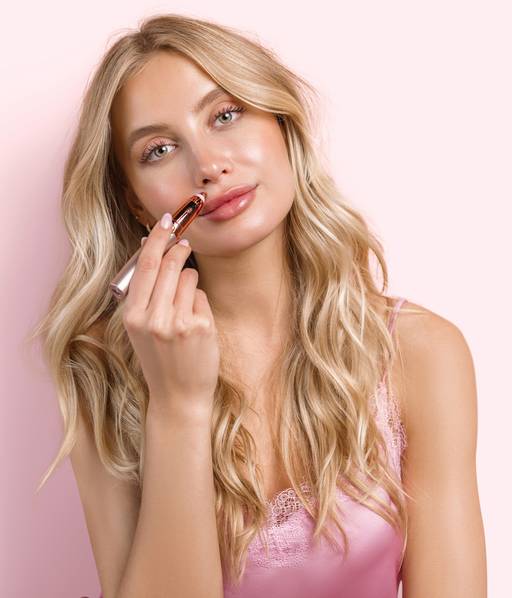 Suitable for use on eyebrows, lip hair, nose hair, and hand hair
hhh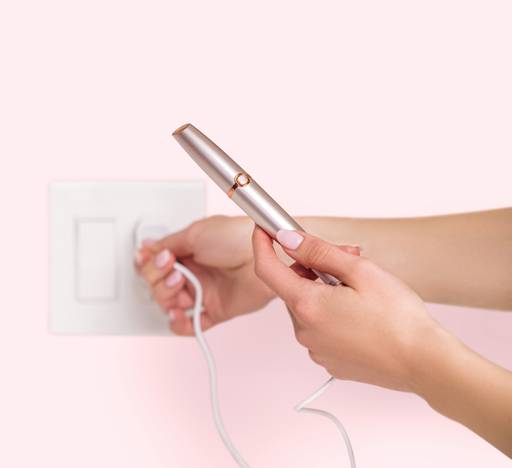 Cordless and USB rechargeable
hhh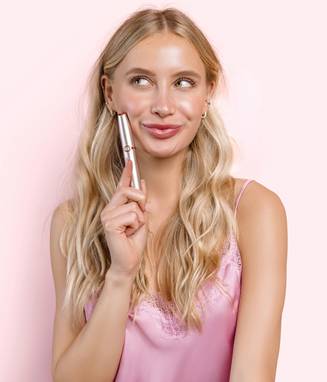 Benefits
Your new brow routine
Gorgeous brows
Is she a model, or does she just have perfect eyebrows? In your case, at least one of those will be true.
Pain-free shaping
Breaking news: beauty is no longer pain. No more eye-watering plucking, threading, or waxing.
Beginner-friendly
Touching your brows can be scary. Freya's an easy-to-use, ultra-precise pen tool that minimizes the chance of shaving too much off.
Our Customers
Hear it from the people.
KEEP SHOPPING
Ooh, have you seen this?